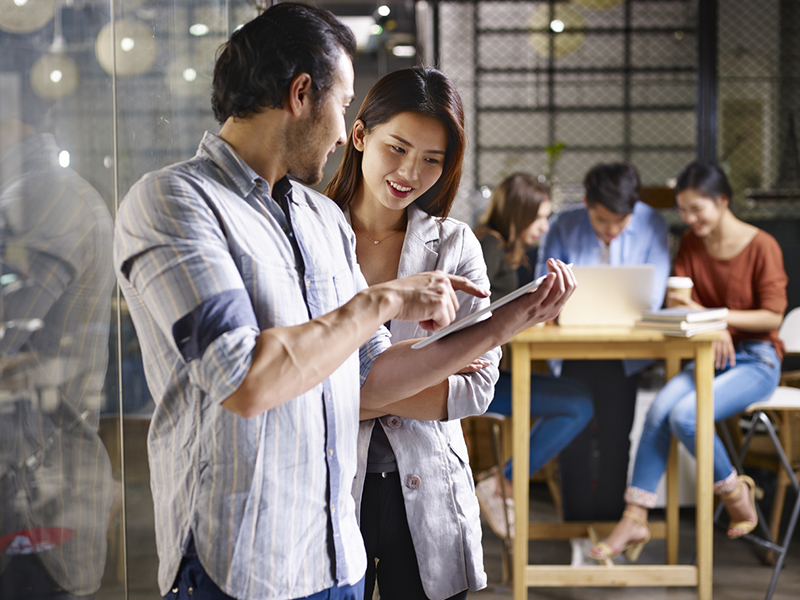 For many years, China has made a name for itself due to its booming startup ecosystem flush with successful ventures and rising innovation. With strong support from their government and private sector, it's no wonder this country is the place to be when you want your business idea to see fruition.
Introduction
Today, China is second only to the United States in terms of the number of unicorns and total amount of funding raised. But the country's thriving startup environment wasn't as enriching in its early days, with offshore capital first finding its way to the country during the beginning of the century just in time for China to partake on the Internet.
Foreign investment played a major role in spearheading the first wave of startup companies, with companies such as Softbank and Yahoo having successfully placed early bets on companies that are now running China's economic scene. From then on, many independent and private actors such as state-run funds and foreign investors alike have aggressively participated in molding China's startup ecosystem to the flourishing one it is today.
With the emergence of powerful tech giants from China like Alibaba, Baidu, Xiaomi, and Tencent playing an equally vital role in the evolution of their economy not only financially, but also imparting their vision and experience to aspiring entrepreneurs wanting to make it just as big as their predecessors.
Now, China's startup landscape is like a rich biodiversity in itself, with a wide variety of industries pitching their innovative visions for the future and gaining access from both private and government sectors.
Here are the startup trends to watch out for in China.
Artificial intelligence and autonomous driving
Since 1998, a total of 237.8 billion yuan has been invested in China's artificial intelligence efforts, with 86% of the total investment from 2016 alone when the Chinese government included an AI initiative into its five-year plan. It is well within bounds to say China is poised to become one of the world's undisputed global leaders in artificial intelligence, starting with autonomous driving.
Pony.ai, China's first fully self-driving fleet of vehicles, became the first startup to secure a license for autonomous vehicle testing in 2018. This important step towards the commercialization of driverless cars is a testament to the growing interest of investors looking to make fully functional AI-driven transportation happen, with China in the lead. 
Along with making use of new technologies such as AI and blockchain, Chinese fintech companies also serve as supplements to the financial service industry. Compared to the United States and the United Kingdom, China's efforts in the fintech sector aren't as fully developed but have already demonstrated immense potential and room for growth.
Even with fintech giants Alibaba or JD.com seizing control of the fintech industry, there are still a rising number of ventures offering unique digital paying services gaining investors' attention. One of which is Webank, a Tencent-adjacent company which is also the first privately owned online bank in China, who have a special focus on low-tier banks and small financial institutions.
Often when people think of successful startups, technology innovations are the first to come to mind – with no one even sparing a thought about the untapped potential of cosmetics or clothing. In China, a great number of beauty start-ups have begun to gain traction for their accessible but unique products. This comes as no surprise, seeing as China is the world's second-largest beauty market after the US in terms of revenue and consumption value. Investors know of its profitability, with revenue amounting to over $55 million in 2020 alone and foresighted to grow 7.1% annually through 2023.
Through a combination of urbanization, disposable income, and social media influencer marketing, beauty consumers in China are religiously pursuing all the latest trends to support their consumer-centric lifestyles. It is because of this that many aspiring Chinese beauty brands are confident to invest in their products in order to draw the most attention from customers.
In 2017, 95% of online purchases from China were made from smartphones. Chinese consumers are eager to partake in both foreign and local products, which opens doors for many budding e-commerce enthusiasts. There are B2C online mall stores in place to give customers the convenience to shop online like Tmall, JD Worldwide, and Suning Global.
One of China's biggest e-commerce fashion retailers overseas is Shein, headquartered in Nanjing, Jinagsu. This online retailer went from a small independent business to a steady leader of cross-border e-commerce worldwide in 2019. With China's growing middle class and the rise of digital innovation, it's high time to look towards the country for your online shopping needs.
Chinese people spend a generous amount of time scrolling on their phones, often logging on apps like WeChat which has become the most competitive marketing app in China you can use for just about everything – from communication to e-commerce. But that's not all, an increasing number of social media startups have risen to the challenge.
China today isn't only considered to be the world's largest social media market, it also hosts a variety of diverse online landscapes. With 800 million Chinese users looking for a place to share about their lives, there is no shortage of developing services that specifically cater to their niche interests.
Conclusion
Even as China has always been perceived by its foreign counterparts as an impenetrable, unique market with an independent set of rules and guidelines, it is safe to say Chinese startups have been at the forefront of driving cutting-edge innovation and optimizing the best business models.
With accessible funding from different sources and a massive talent pool, these companies have orchestrated their own evolution in innovation and have been working towards accelerating their global expansion. Their displays of witty business tactics have gone so far as to have Western investors seeking inspiration from their China-first models.
Despite the setbacks due to COVID-19, plenty of Chinese startups still exhibit a certain degree of resiliency which allows them to navigate unprecedented challenges all the while maintaining a strong global presence. This strength of character coupled with the country's supportive nature towards startups makes China a good place for long-term growth and innovation.
The views expressed in this article are those of the authors and do not necessarily reflect the views or policies of All China Review.