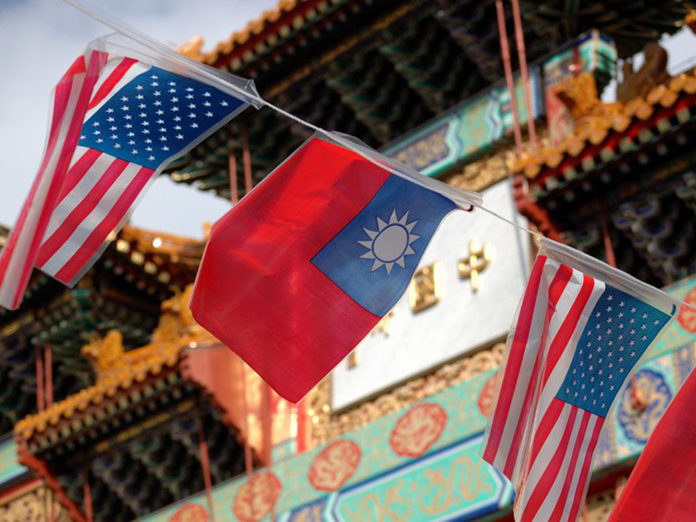 By Peter Koenig
Taiwan has become a new "eastern pivot" for Donald Trump. Against all international laws and UN charters, he is approaching Taiwan, as indicating to the world that regardless of the established world rules which make Beijing, the Peoples Republic of China (PRC), the official and legitimate Authority of China, with Taiwan being a part of China – the self-styled emperor, Mr. Trump, pretends he prefers dealing with Taiwan as an independent country. By doing so, he intends to invite others to do likewise. Trump wants to make Taiwan an 'ally' – dreaming of setting up a US base on the island, thus further encircling China. It is the old game, divide to reign. But he can't be as ignorant as to believe it will actually work. It's just one more thing to annoy PRC. Frankly – seen from a step back, it looks more like attempting to dump one of those primitive Trumpish 'diplomatic' bombshells on PRC's back. – Provoking the Dragon?
Dragons can be lethal, especially if exposed to nonstop strings of insults and debasement, attacks, and threats, sanctioned with trade wars, subjecting US$ 200 billion worth of Chinese exports into the US with 25% import tax, and, mind you, Trump just issued a new threat –raising the ante to US$ 300 billion, in case China refuses to attend the G20 summit in Osaka, Japan on 28-20 June 2019. Can you imagine – the insolence, ordering President Xi to attend the G20 summit?!? The man has indeed no manners, diplomatic or otherwise.
Trump further bragged on Monday, 10 June, that  China will make a deal with the United States "because they're going to have to." – And what would be the deal? He never explained. He added that "China has lost trillions of dollars since he, Trump, was elected president".– Imagine this impunity in recklessness! – Well – surely, President Xi Jinping will not be duped or blackmailed by joker Trump.
On another front, Trump threatened Mexican's new President Andrés Manuel López Obrador, AMLO for short, with a 5% tariff on Mexican agricultural exports to the United States, if illegal immigration to the US would not stop. AMLO approached President Trump with an open letter, saying that he seeks peace and not confrontation, dialogue not war, and that AMLO's government will do whatever is in its power to stop illegal migration to the US.
About the Author

Peter Koenig is an economist and geopolitical analyst. He is also a water resources and environmental specialist. He worked for over 30 years with the World Bank and the World Health Organization around the world in the fields of environment and water. He lectures at universities in the US, Europe and South America. He writes regularly for Global Research; ICH; RT; Sputnik; PressTV; The 21st Century; TeleSUR; The Saker Blog, the New Eastern Outlook (NEO); and other internet sites. He is the author of Implosion – An Economic Thriller about War, Environmental Destruction and Corporate Greed – fiction based on facts and on 30 years of World Bank experience around the globe. He is also a co-author of The World Order and Revolution! – Essays from the Resistance.
Peter Koenig is a Research Associate of the Centre for Research on Globalization.
First published by the New Eastern Outlook – NEO
The views expressed in this article are those of the authors and do not necessarily reflect the views or policies of All China Review.