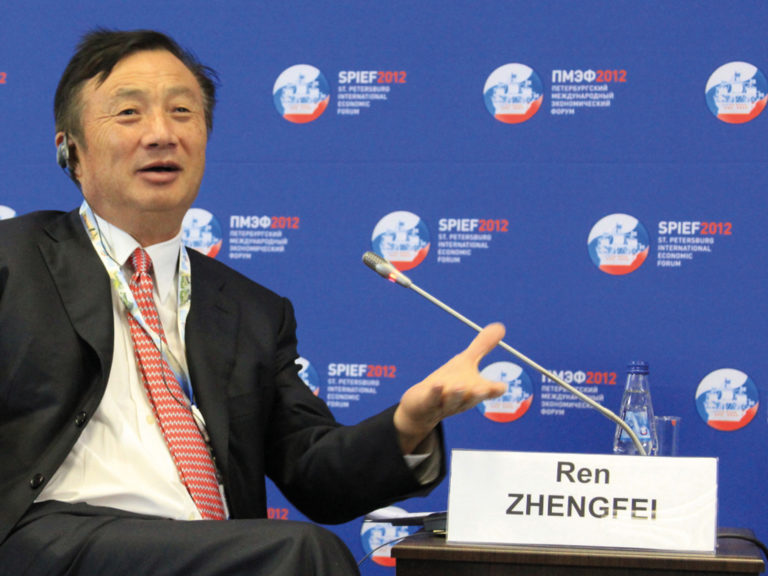 Adopting CSR as a company philosophy in China seems to be more challenging than could be expected. In this article, David De Cremer looks into an example of a Chinese company that has over the years grown into a major global player and in this process has developed a long-term vision embracing the goal of being a responsible value-driven organisation. This company is the telecom giant Huawei.
It is no secret that most businesses have adhered for a long time to Milton Friedman's wisdom that business should only care about making profits for their shareholders. Since the outbreak of the financial crisis at the end of 2007 – early 2008, this trusted wisdom, however, has been challenged by many in society. An important question emerged: how can business aim to make a profit by also being socially responsible? As a result, the focus within the business world shifted to addressing the questions of what social function businesses have and how they can communicate, implement and manage those functions. One big challenge in this process is to make clear to the larger audience that the motives of companies are coloured by responsible and ethical values. Hence, the management strategy of Corporate Social Responsibility (CSR) was born. As the international magazine The Economist noted in 2008, "CSR has arrived" (19 January 2008, p. 24).
In many Western societies, CSR is now a well-accepted company philosophy, whereas in many emerging markets, CSR is still underway and its shape and implementation processes are not entirely clear yet. Looking at the biggest market in the world, China, several challenges clearly exist when it comes down to making CSR work. Overall, CSR as a concept is generally accepted very well in China. The fact that CSR is looked upon positively in itself is not such a surprise. The country's history is shaped to a large extent by Confucian values emphasising the importance of building harmony and doing good. Despite Confucius, adopting CSR as a company philosophy in China nevertheless seems to be more challenging than could be expected. Particularly the fact that China is known as the factory of the world and a key supplier to feed western customer markets has not helped when it comes down to CSR. The norms and expectations that have emerged as a result of this focus on manufacturing and export has not fostered a business attitude that takes into account the welfare and well-being of their larger society (see, for example, the local problems with air and water pollution).
In more recent years, however, the results of this manufacturing economy have become more visible to Chinese citizens and business strategies and policies are increasingly being criticised more by society. This increased awareness has led to the situation that Chinese companies that want to go public have become more motivated to signal their social and environmental awareness/responsibilities to customers and stakeholders, both in China and outside of China. Moreover, because CSR is rapidly becoming a globally shared business value, evidence is also mounting that companies could achieve commercial success in ways that create social value for society and its members. This makes that CSR is not only an ethical imperative anymore, it has also grown into having economic value. These reasons have led to a stronger desire from Chinese companies to optimise their CSR implementation and execution. Despite this desire, very little persuasive examples of Chinese companies being able to balance sustainability, responsibility and profitable business are known. This is unfortunate because such examples could inspire and guide other Chinese companies to transform the Chinese business world and market into a more sustainable one.
About the Author
David De Cremer is the KPMG professor of management studies at the Judge Business School, University of Cambridge, UK, and a fellow of the Ruihua Innovative Management Research Institute at Zehjiang University, China. He is the head of the department of Organisational Leadership and Decision-Making at Judge Business School and was currently named one of the 2016 Global Thought Leaders on Trust. Before moving to the UK, he was a professor of management at China Europe International Business School in Shanghai. He is the author of the book Pro-active Leadership: How to overcome procrastination and be a bold decision-maker (2013) and his new book on The Huawei Story will be out in print in September 2016.
The views expressed in this article are those of the authors and do not necessarily reflect the views or policies of All China Review.