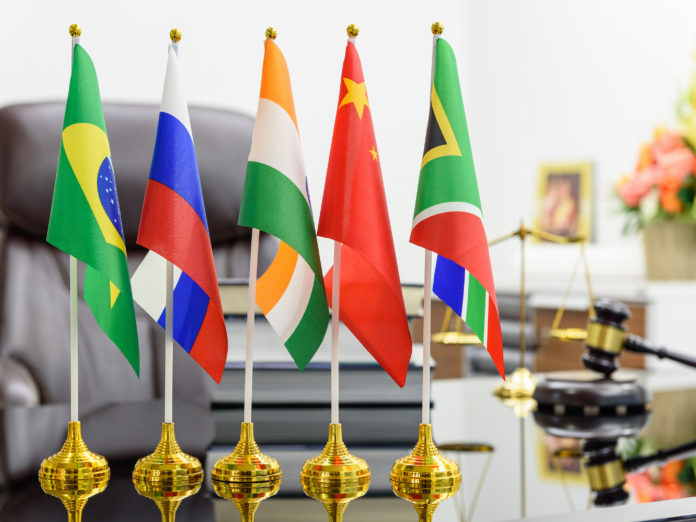 By Peter Koenig
The BRICS are not what they intended to be, never really were.
Today it's clear that fascist-turned Brazil is out – so we are at RICS. There is not much to argue about. The world's fifth largest economy, Brazil, has failed and betrayed the concept of the BRICS and the world at large. Whether you consider South Africa as a valid member of the BRICS is also questionable. Much of SA's social injustice has actually become worse since the end of apartheid. Ending apartheid was a mere political and legal exercise.
Land reforms are long-term propositions. To be successful, they don't happen over night.
Distribution of power and money in SA have not really changed. To the contrary – it worsened. 80% of all land is still in the hands of white farmers. This is what President Cyril Ramaphosa wants to change drastically, by confiscating white farmers' land without compensation and re-distribute it to black farmers, who have no formation of how to run these farms. This is not only utterly unjust and will create internal conflicts, the last thing SA needs, but it is also very inefficient, as farming and agricultural production will decline most likely drastically and SA, a potential exporter of farm and agricultural goods, will become a net importer, a serious hit on South African's economy.
The principle of redistributing land to the black African society is a solid one. But not by force and not by confiscation without compensation, nor without an elaborate training program for African farmers – to lead to a peaceful transfer – all of which does takes time and cannot happen over-night. There are too many example of hush-hush land reforms that failed miserably and actually plunged entire society in poverty and famine. Land reforms – YES, but planned and well organized and strategized. Land reforms are long-term propositions. To be successful, they don't happen over night.
On a recent trip to SA, I spoke to several black people, including especially women from townships, i.e. SOWETO, who said they were better off under apartheid.
First published by the New Eastern Outlook – NEO
About the Author

Peter Koenig is an economist and geopolitical analyst. He is also a water resources and environmental specialist. He worked for over 30 years with the World Bank and the World Health Organization around the world in the fields of environment and water. He lectures at universities in the US, Europe and South America. He writes regularly for Global Research; ICH; RT; Sputnik; PressTV; The 21st Century; TeleSUR; The Vineyard of The Saker Blog, the New Eastern Outlook (NEO); and other internet sites. He is the author of Implosion – An Economic Thriller about War, Environmental Destruction and Corporate Greed – fiction based on facts and on 30 years of World Bank experience around the globe. He is also a co-author of The World Order and Revolution! – Essays from the Resistance.
The views expressed in this article are those of the authors and do not necessarily reflect the views or policies of All China Review.