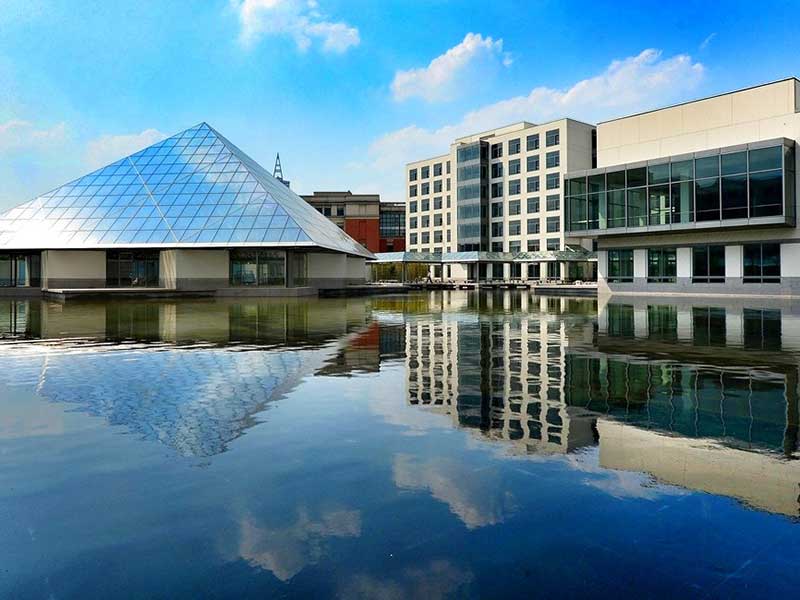 There are several business schools in China that you should be aware of.
Introduction
Are you looking for a business school in China to attend for the upcoming academic year? 
Every year is another chance and opportunity to learn. It's not enough to improve and grow your talents, but one of the primary keys to self-development is that you are dedicated enough to study and improve. Just like in studying business, your communication skills and personality is going to be your asset to be able to succeed. 
There are business schools in China that can assist you in developing the areas you need to improve on. China has the top institutes of business schools across the globe, as evidenced by the fact that a lot of successful businesseses originated in China. There are also numerous Chinese schools that are included in top 140 of business schools around the world:
China Europe International Business School
China Europe International Business School, also known as CEIBS, started during 1994. CEIBS has since then made significant contributions to China's economic development and global integration and has assisted in preparing the ground for religion and morality in the business world. They have inspired young students to strive for more than just financial success.
CEIBS also have campuses set up around Shanghai, Beijing, Shenzhen, Accra, Ghana, and Switzerland. They offer courses like MBA, Finance MBA, Executive MBA, Global EMBA, Hospitality EMBA, DBA which is only offered in Switzerland, and Executive Education. They have been ranked as one of the top 10 universities in the world that offer these programs and courses, and have also been accredited by both EQUIS and AACSB.
The school's purpose is to educate responsible leaders with a "China Depth, Breadth" understanding of the country, They strive to become the world's most respected international business school by connecting China and the rest of the world in teaching, research, and business practice, as well as by promoting China's social and economic development through rising knowledge of creation and dissemination.
Antai College of Economics & Management, Shanghai Jiao Tong University
Shanghai Jiao Tong University (SJTU) was established  during 1896, making it one of the oldest schools in China. ACEM (Antai College of Economics & Management) has been a part of SJTU for just as long and has led them in overall development and Chinese business education. China's Ministry of Education has continuously rated the college as a top business school in the country for decades.
ACEM and SJTU were among the first business schools in China to be accredited by AACSB, EQUIS, and AMBA (please include what these abbreviations stand for, try to avoid using the shortcuts) which are known to be some of the world's most authoritative business school accreditation entities. Theu university is included in Financial Times' annual list of top financial universities that offer programs for Undergraduates, Master's, PhD, MBA, EMBA, DBA, CLGO, MPACC/MAud, Master of Finance, MIB, Executive Education, and International programs. 
They introduce new ideas and methods for becoming a world-class business school by developing innovative approaches that combine theory and practice. Their mission is to be firmly rooted in the management practice of China that promotes social and economic development and improves economic and management theory.
School of Management at Fudan University
FDSM, or Fudan University's School of Management, was formed in 1985 and has evolved alongside China's historic reform and opening-up process. Fudan means "Heavenly light shines day after day," which represents Fudan University's continuous commitment to greatness since its foundation. Generations of people in Fudan have maintained this belief and devotion, which has contributed to the university's brilliance and glory, and has filled the university's brand with its spiritual core and cultural foundation.
While four of Fudan programs make the list of Financial Times' top 50 global EMBA programs, FDSM offers courses such as MPhil-PhD, MBA, Fudan MPAcc, EMBA, DBA, Master of Finance, Global GMiM, DDIM, EE and other undergraduate programs. Their departments also include Finance, Applied Economics, Management Science, Accounting, Business Administration, Marketing, Statistics and Data Science, and IM & IS.
FDSM's ambition is to become a world-class business school that does not entertain impulsive, rushed, or thoughtless decisions.  They strive to maintain an unwavering commitment in offering high-quality business management education, developing excellent people, and contributing certified management concepts for China's economic growth, with the objective in mind and duties on their hands.
Conclusion
When you study business, you do not only get smarter, but your personality and critical thinking also develop in the process. The business schools stated above may assist you in becoming successful businessmen and women.
The views expressed in this article are those of the authors and do not necessarily reflect the views or policies of All China Review.