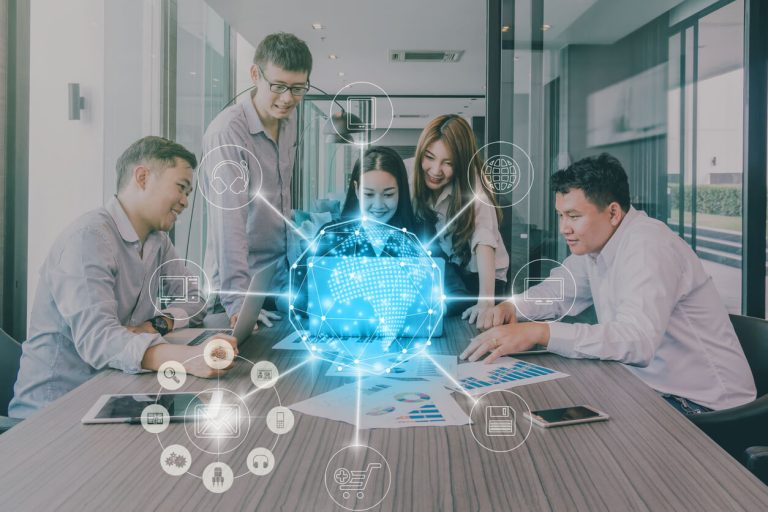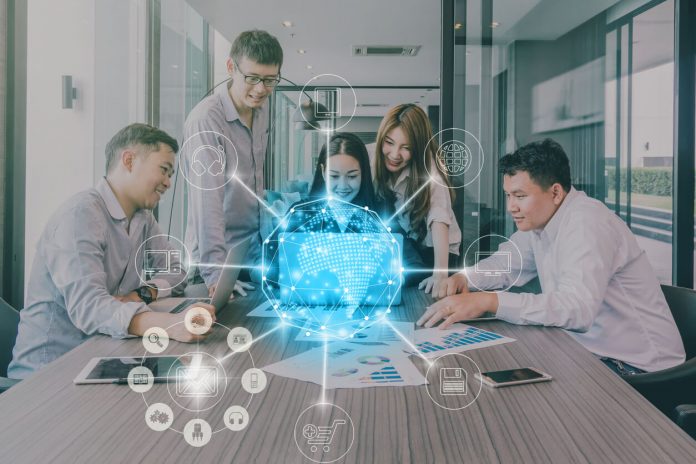 China is known as the largest global eCommerce market, largely due to the presence of the Alibaba Group and its subsidiaries, with recent statistics indicating a $5.130 trillion industry in 2020. However, they are also one of the countries with the most strict internet regulations. 
When looking to buy items from China and re-sell them online, there are many things to bear in mind including legality, taxes and selling platforms.
Find a Manufacturer or Supplier
The start of any successful reselling transaction will begin with a thorough market research to find the correct stockist, manufacturer or retail partner. There are many ways to find the correct manufacturer for your product and will depend on a few factors including what product you are looking for.
Trade Shows
Trade shows have historically been a good way to connect with manufacturers as it is an opportunity for them to showcase their products and services and an opportunity for you, as the buyer, to ask questions face-to-face.
China is the world's largest manufacturer and, subsequently, is home to some of the biggest trade shows including the East China Import and Export Commodity Fair in Shangair; The Canton Fair in Guangzhou; The Yiwu Commodities Fair in Zhejiang. However, when these are not possible, there are many online options available for finding a manufacturer.
Peer-to Peer Platforms
Etradeasia.com is one of the world's largest online marketplaces, connecting over 700,000 members with millions of products. Here you can source suppliers and manufacturers, whatever your needs, from agriculture to toys to cars to jewellery.
The SaleHoo Website Directory is another great option, with more than 8,000 verified low-cost suppliers across multiple sectors.
The Hong Kong Trade Development Council (HKTDC) can connect you with Hong Kong-based manufacturers and traders specialising in a range of products including textiles, auto parts and electronics.
Platforms per Niche
Some platforms are specially tailored for certain industries. Specifically for lifestyle products, Lightinthebox.com is a great option to connect with suppliers. 
MFG.com is a great option for heavy duty products such as machine parts, gears and moulds so it is better for those looking to resell engineering products.
Alibaba.com
Alibaba is Chinese leading eCommerce platform and the world's largest supplier directory. It has an estimated 279 million active buyers and 8.5 million active sellers. Due to the huge quantity of suppliers, you are bound to find a manufacturer whatever your niche.
To buy from suppliers on Alibaba, most manufacturers operate with bulk selling and have a minimum order quantity. This enables you a low-cost per item but also means you need to be sure of what you are buying before you buy a large quantity of it.
If you become a verified buyer in Alibaba, you will gain access to a more detailed supplier directory including more experienced suppliers and more background information.
Alibaba: Easy Option
When getting started working with Chinese manufacturers, many opt to use Alibaba due to its worldwide reputation. Known for its trustworthiness, user-friendly platform and English-speaking customer service, it is no wonder that Alibaba is the first port of call for many.
Here, you can connect with thousands of qualified China-based manufacturers whatever your product and can compare and contrast based on different criteria. It is easy to connect with the manufacturers and ask any necessary questions including delivery times and price quotes.
Rapid and clear communication can be a key differentiating factor when choosing between suppliers as will pave the way for future transactions. You need to make sure that you are working with someone with whom it is easy and efficient to communicate.
Do I Have to Pay Import Tax and Duties?

 
Yes. When buying from Chinese manufacturers and suppliers, it is the responsibility of the person buying to pay import tax and duties.
Those importing must pay VAT in addition to the total sum of the Customs Values and the Import Duty. The VAT is paid to the country which is receiving the goods and will depend on the local rate so it is worth researching before ordering.
The Customs Value will always include the cost of the product (paid to the supplier), insurance and the shipping cost to the Port of loading. It can also, on occasion, include product samples, design services paid to the China-based supplier and tooling and molds.
It should be noted that the Customs Value  will never include transportation fees outside of China nor any fees and services paid in the Port of Loading.
Can I Resell Products Made in China?
It is legal to resell products made in China as long as they are authentic. Thus, when seeking a manufacturer or supplier, it is your responsibility to check that these products are authentic and not counterfeit before importing and reselling, whether it is toys, clothes, games or even bamboo pillows.
When reselling products from Alibaba, it is perfectly legal but you need to assure that you have researched the manufacturer or supplier. Like any other platform, Alibaba is not immune to scammers or knock-off products.
China is known for having very lax intellectual property and trademark laws. Before importing, you should ensure that you have written assurances from the manufacturers that the goods are authentic and should also double check with the trademark owners.
If you import and resell authentic goods, either knowingly or unknowingly, you can be held criminally liable for trafficking illegal goods. Thus, it is in your best interest to fully investigate before importing any goods from China.
Damaged or Defective Goods
Frustratingly, it is fairly common to receive damaged or defective goods from Chinese manufacturers. More than that, it can be very costly to return the goods and can be a lot of strain and hassle to try and claim a refund.
Typically, Chinese suppliers, rather than issue a refund, will offer the option of compensating in their next order. Obviously after receiving a faulty order, you will be disinclined to reorder from this supplier.
To prevent this, be sure to fully research the supplier before ordering from them and doing a quality control check. This will hopefully save you future headaches and the huge sums associated with returning the product.
The views expressed in this article are those of the authors and do not necessarily reflect the views or policies of All China Review.