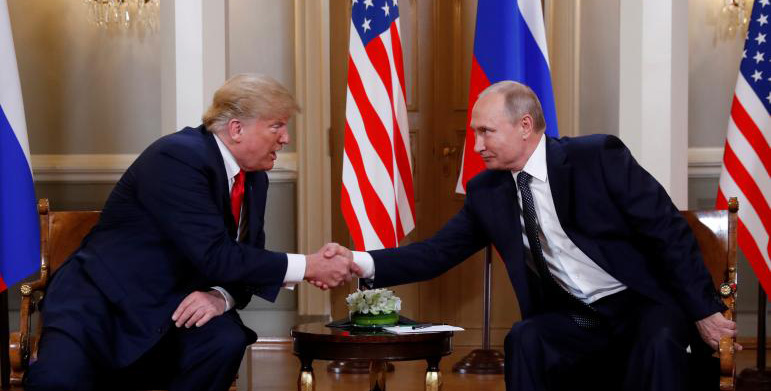 By Peter Koenig
The Helsinki Summit – or the Treason Summit, as some call it – of the 16th of July, has come and gone. It left a smell of burning hot air behind.
President Trump, opened the meeting by saying that up to now relations between the United States and Russia were bad, and confessing that the US was to blame for it. He wanted them to improve and hoped that this meeting – he indicated that others of similar nature may follow – may be a first step towards normalizing relations between the two atomic super-powers which together, he said, control 90% of the world's nuclear destructive force. A timely admission, but ignoring the most dangerous and unpredictable atomic power, the rogue nation of Israel.
If ever the promising dream-like sounds of Donald Trump of denuclearizing the globe were to see the light of day, Israel would have to be among the first countries to be de-nuclearized – which would be a real step towards world security and peace in the Middle East.
About the Author

Peter Koenig is an economist and geopolitical analyst. He is also a water resources and environmental specialist. He worked for over 30 years with the World Bank and the World Health Organization around the world in the fields of environment and water. He lectures at universities in the US, Europe and South America. He writes regularly for Global Research; ICH; RT; Sputnik; PressTV; The 21st Century; TeleSUR; The Vineyard of The Saker Blog; and other internet sites. He is the author of Implosion – An Economic Thriller about War, Environmental Destruction and Corporate Greed – fiction based on facts and on 30 years of World Bank experience around the globe. He is also a co-author of The World Order and Revolution! – Essays from the Resistance.
The views expressed in this article are those of the authors and do not necessarily reflect the views or policies of All China Review.