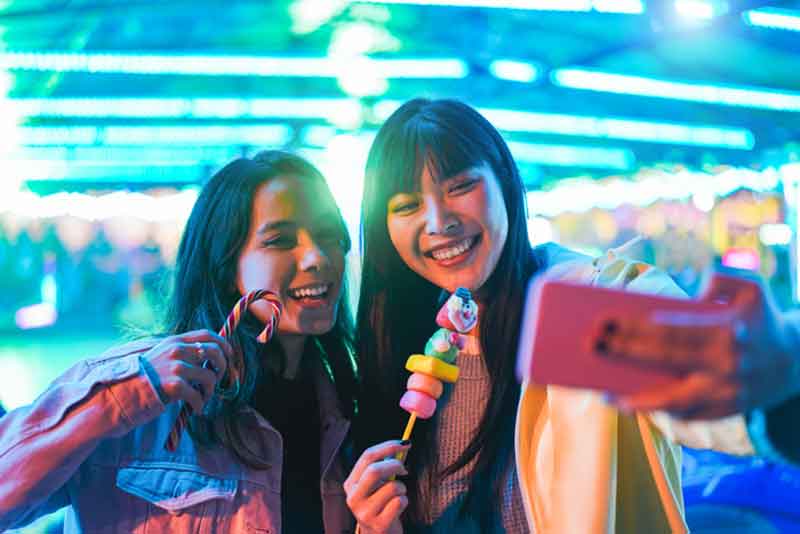 By Earl Carr
When it comes to popular fashion in the U.S., which brand in your mind is the largest retailer? H&M? Zara? Or Forever 21? What might surprise you is that in 2021, the most popular brand that surpassed all its competitors with 28% market shares in fast fashion sales is Shein, a Chinese e-commerce company founded in 2008. In 2020, Shein completed its series E financing with a $15 billion company valuation and has nearly 300 million fans across various social media platforms.
The success of Shein is not a coincidence. Under the background of the global pandemic, the international demand for e-commerce and imported Chinese goods have been rapidly growing. Even though the total global trade in goods decreased significantly in 2020, the export growth rate of China's cross-border e-commerce increased 40%. For anyone who is familiar with China's cross-border market, it is noticeable that many Chinese brands are taking their e-commerce products globally. For example, most people don't know that TikTok, owned by ByteDance, surpassed Facebook to become the number one most downloaded app. Ecommerce giants in China such as Alibaba, JD, Anker, and Didi are all expanding their business worldwide at an unprecedented rate. From mobile commerce, social media, livestreaming, and digital wallets, the innovation ecosystem in China is currently at a unique inflection point and is the first undeniable trend for 2022.
Global Google Search Frequency for Florasis
 

DAXUECONSULTING
The second trend is the growing maturity of branding localization. On December 1st, 2021, The Chinese Brands Overseas Summit Forum was hosted online and localization became  a ubiquitous catch phrase. It was agreed during the forum that defining the brand image and localizing products with branding strategies to align with target audience culture is the key to Chinese brands' success overseas. By utilizing the power of e-commerce, Chinese brands are opening a new market with localization. As a brand with the most traditional Chinese style, Florasis, a domestic cosmetics brand started in 2017 found its way into the global market including western Europe, North America, Oceana, and Russia. In 2020, Florasis planned to launch a new product line overseas. To localize its products, Florasis used the power of social media and marketing influencers. Before the launch, it targeted @meredithduxbury, a micro-TikTok influencer with 200k followers, to do a makeup tutorial video with Florasis products. The first single video went viral rapidly and reached content exposure to over 5 million people. The influencer (@meredithduxbury) went viral with products and has now reached over 14 million followers. The success of Florasis and other Chinese brands demonstrated how local Chinese brands can establish a foothold in the US market in a relatively short time horizon despite tumultuous relations between Washington and Beijing.
Although Florasis isn't a giant Chinese e-commerce company, its success overseas is great case study. Its success sheds a light on the future trend that localized marketing and operations, coupled with the ability to navigate a host nations regulatory environment will be a core strategy for Chinese brands striving to go overseas.
The third trend we observe is the shift in operational modes. In 2021, China has been enhancing operation regulations by encouraging domestic companies that expand overseas to follow a series of domestic regulations and file for local registration. Since late 2020, Alibaba got ensnared in a series of scandals that contradicted guidance from Chinese regulatory bodies and as a result saw $2.75 billion in fines for antitrust violations. The subsequent suspension of Ant Financial Group's SBFG +0.5% IPO, and a fundamental company restructuring also ensued. Meanwhile, Didi Global Inc. shares plummeted to a record low after it ran afoul of the Chinese regulatory environment as well. In addition, the Chinese government implied a technology crackdown by asking for an ownership stake in the ByteDance Chinese version of TikTok—Douyin, which triggered Republican Senator Marco Rubio's suggestion that President Joe Biden should ban TikTok in the United States. After accessing governments' moves to industry giants and the trading tension between China and the U.S., Chinese brands seeking overseas business are looking for different operational modes to avoid further regulatory entanglements. For instance, ByteDance has been trying to decentralize its global business. Now, the new CEO of ByteDance Liang Rubo and a few other executives are operating from offices in Singapore and Los Angeles. Meanwhile, although Douyin is controlled domestically, its other globalized business such as TikTok was registered under the name of a holding company in the Cayman Islands. In the future, Chinese companies and their overseas brands will seek to evolve in a manner that betters adheres to regulatory bodies, protect consumer data and leverage technology and social media platforms to enhance scalability while at the same time reduce costs.
Special thanks to Kexin Bian who's editorial, and research skills significantly contributed to this article.
This article was originally published in Forbes on 31 Decvember 2021. It can be accessed here: https://www.forbes.com/sites/earlcarr/2021/12/31/future-trends-of-chinese-brands-going-overseas-in-2022/?sh=299fc04a6ed1 

About the Author
Earl Carr is Founder and Chief Executive Officer at CJPA Global Advisors, based in New York. With 25+years of experience, he manages a multidisciplinary team of global research analysts, software engineers, marketing specialists, geopolitical analysts, and media specialists to guide the firm's global thought leadership, global strategic client advisory practice, and cross-border business mandate. 
The views expressed in this article are those of the authors and do not necessarily reflect the views or policies of All China Review.