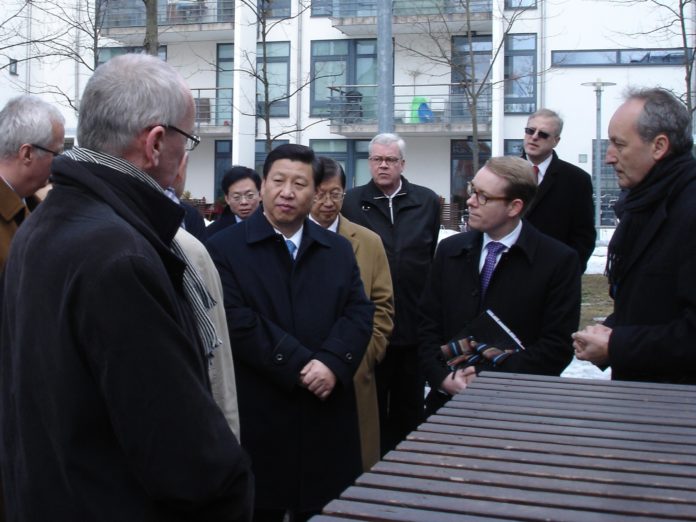 By Jonas Törnblom
China has achieved a significant amount in only a few decades, more than any other country in history; however the challenges the country faces today with regards to improving its sustainability credentials will not be met by big commitments, big technology and big sums of money alone. In this article, Jonas Törnblom discusses how China must boost its social sustainability in order to meet its carbon reduction target.
China's battle against climate change has arguably never been as prominent as it is now, following the announcement that it has pledged to lower carbon emissions per unit of gross domestic product by 60-65% from the 2005 level by 2030.
As the world's largest generator of greenhouse gases, responsible for 25.9 percent of the world's total carbon dioxide emissions in 2012, China's latest commitment will be welcomed globally as it sets out to boost its green economy, improve industrial infrastructure and support low-carbon energy consumption.
However China's ambitions aside, this is undeniably a substantial target and one that will compete with the country's growing rate of urbanisation. Let us not forget that a study conducted by the Global Burden of Disease Study estimated that air pollution contributed to 1.2 million premature deaths in 2010. With one billion people expected to live in China's cities by 2030, we can perhaps assume that the level of pollution-related health problems will only increase. Of course, the transition to non-fossil based fuels in line with China's targets will, in itself, reduce pollution however when taking into account the country's relentless urbanisation boom there is still a lot to offset in order to ensure that these targets are achieved.
My view is that China's renewed commitments are bold, extremely positive and highlight how the country is committed to limiting its negative environmental impact. However more must be achieved if the country is to successfully offset its rate of urbanisation and meet its stated carbon reduction targets.
About the Author
Jonas Törnblom is Senior Vice President at Envac AB, where he has been since 2001. An environmental industry innovator, thought leader and driver for change, Jonas has built a reputation as a champion of sustainability within the built environment. Jonas has chaired the Swedish Environmental Technology Network's steering committee, helped to develop the SymbioCity concept, and recently initiated the Sweden China GreenTech Alliance.
*www.citymetric.com
The views expressed in this article are those of the authors and do not necessarily reflect the views or policies of All China Review.